Managing Projects: A Practical Guide for Learning Professionals
ISBN: 978-1-118-02203-0
224 pages
April 2012, Pfeiffer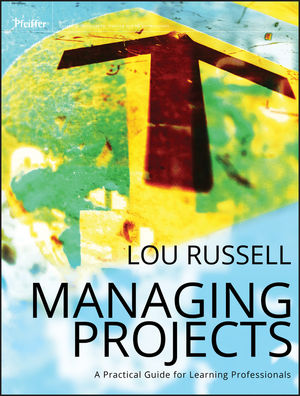 The need for project management competencies among learning and development and other groups of professionals is increasing as companies adjust to new and continuing economic and global competition demands This book offers organizations a pathway to build practical competencies in the discipline of project management using targeted processes, tools, techniques and influencing skills for the types of projects most organization employees manage. For this book, these projects are characterized as small to medium size projects that last from 1 day to 6 months with 1-10 members on the team who are not necessarily dedicated project team members.
See More
About This Book iii
About Pfeiffer  v
List of Exhibits  xi
Preface  xiii
CHAPTER 1: StartWell to EndWell  1
CHAPTER 2: Define 21
CHAPTER 3: Plan 63
CHAPTER 4: Manage  97
CHAPTER 5: Review 133
CHAPTER 6: Organizational Change  151
CHAPTER 7: Organizational Project Management  171
CHAPTER 8: Insanity Is Just a Project Constraint 191
About the Author 195
Bibliography  197
Index 199
See More
Lou Russell, CEO of Russell Martin & Associates is an executive consultant, speaker, and author whose passion is to create growth in companies by guiding the growth of their people. She is author of six popular and practical books including Leadership Training and 10 Steps to Successful Project Management.
See More