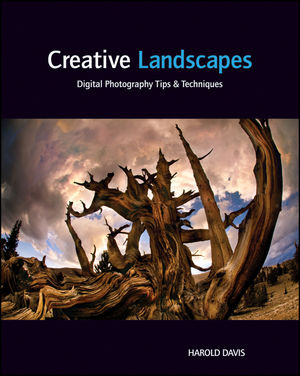 Creative Landscapes: Digital Photography Tips and Techniques
Buy this book from:
ISBN: 978-1-118-02732-5
240 pages
May 2011
Landscape photography as a genre focuses on capturing the beauty of the world around us. Though the inspiration for most landscape photographs is capturing the beauty of the world, the landscape category is quite broad in definition. It can cover most places and things behind the lens of a skilled photographer. The term landscape can encompass images of urban sprawl, nature, and in the mind of a creative photographer even macro photographs or images of the human body. By examining the traditional rules of landscape photography and then exploring when and where it's alluring to break these rules, author Harold Davis gives photographers the confidence to stretch their boundaries to capture and create unique landscape images. Illustrated with Harold's stunning photographs, Creative Landscapes will both inform and inspire photographers who want to develop their own creative style.
More Information About this Book

Creative Landscapes: Digital Photography Tips and Techniques