E-book
On Being Presidential: A Guide for College and University Leaders
ISBN: 978-1-118-13320-0
240 pages
October 2011, Jossey-Bass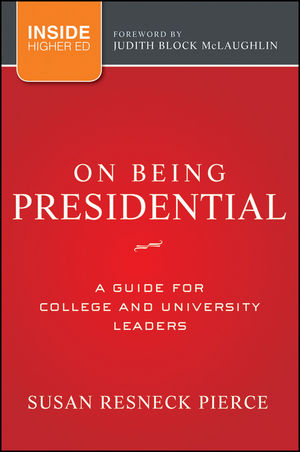 On campuses and among trustees there is often a lack of understanding of what the president does (and should do), the larger issues facing the institution, and issues that the president grapples with on a daily basis. As a result, the faculty, administration, and the board can find themselves at odds over governance, which can paralyze institutions and lead to failed presidencies. Adequate training is hard to come by and applicable experience more and more rare. This book from Jossey-Bass and Inside Higher Ed provides presidents, senior administrators, faculty leaders, and trustees with a guide to fulfilling their responsibilities and recommendations to aspiring presidents about how they can best prepare for a successful presidency.
See More
Foreword vii
Preface xi
Acknowledgments xvii
About the Author xxi
Part I Being an Effective President
1. Some Cautionary Tales 3
2. The President and the Board 23
3. The President and the Campus 53
4. Nothing Happens Until Money Happens 83
5. Crafting a Private Life in a Public Context 103
6. Letting Go and Leaving Gracefully 117
7. The Pleasures of the Presidency 129
Part II Becoming an Effective President
8. The Future of the College Presidency 143
9. Back to the Beginning: The Search Process 167
References 191
Resources 195
Index 197
See More
Susan Resneck Pierce is president emerita of the University of Puget Sound. As president of SRP Consulting, she advises colleges and universities on planning, effective board and presidential performance, board development, governance, and fundraising.
See More
Learn more about