E-book
Out of the Red: Investment and Capitalism in Russia
ISBN: 978-1-118-16076-3
224 pages
August 2011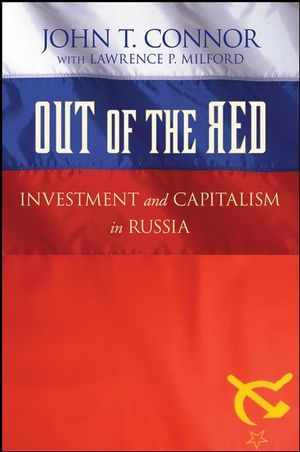 Over the last fifteen years, Russia has become a larger part of the global economy—and in the years ahead, it will continue to grow in prominence. If you want to improve your investment endeavors in this market, you must first understand how it operates. With Out of the Red as your guide, you'll become familiar with all the opportunities this country has to offer and learn how to make the most informed investing decision within this emerging arena.
See More
Contents.
Foreword.
Preface.
Part I. Free Markets and Democracy Arrive in Russia.
Chapter 1. Today's Russia.
Chapter 2. Investing in Russia: Risk/Reward.
Part II. Russia a Rising Economic Power.
Chapter 3. An Overview of Business in Russia.
Chapter 4. Metals and Mining.
Chapter 5. Oil and Natural Gas.
Chapter 6. Information and Communication as a Business.
Chapter 7. The Rising Russian Consumer.
Chapter 8. Electricity and Infrastructure.
Chapter 9. Ukraine and Kazakhstan.
Part III. The Future of Investing in Russia.
Chapter 10. Discovering the Real Russia.
Chapter 11. What's in Store for Russia and its Investors?
Notes.
About the Authors.
Index.
See More
John T. Connor Jr., is the founder and portfolio manager of the Third Millennium Russia Fund, a U.S., S.E.C.-registered mutual fund specializing in the equities of Russian public companies. In 2003 and 2006, he was ranked No. 1 Portfolio Manager in the U.S. by the annual Barron's Value Line survey. In 2004, the Wall Street Journal ranked him as the fifth best Overall Fund Manager in the U.S. He was Phi Beta Kappa and recieved his BA from Williams College (1963) and JD from Harvard Law School (1967).
Lawrence P. Milford currently works as the Equity Analyst for Third Millennium Russia Fund. Milford has been in the financial field for the past seven years. He recieved his BA from the University of Phoenix (2003) and his MBA from Regis University (2005).
See More