E-book
Islamic Money and Banking: Integrating Money in Capital Theory
ISBN: 978-1-118-17884-3
350 pages
December 2011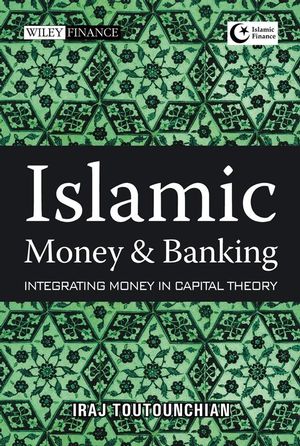 This book examines how money, in the absence of interest (Riba) and money market can become an endogenous variable of an economic system. It further tries to integrate money in capital theory and to make monetary sector part of the real sector aiming at removing the problems that arise from separation of the two.
See More
Acknowledgments.
Preface.
1 An Evaluation of Money: A New Perspective.
Commodity Money.
Metallic Money.
Dinar and Dirham (D-D).
What is (Paper) Money?
An Impure Public Good.
Quantity Theory of Money and a Country's Balance Sheet.
Functions of Money in an Islamic Setting.
The General Theory as Monetary Theory.
Cooperation in Islam.
A Just Voting System.
Islamic Foundation of Norms for Cooperation.
Equivalence between Functions of and Demand for Money.
Notes.
2 Interest on Money and Its Scope.
A Brief History of Interest.
The Place of Interest in Capitalist Economics.
The Place of Labor.
Western Justifications for Interest.
Time Preference and its Relation to the Rate of Interest.
Is Time Preference Positive in all Circumstances?
Some Further Thoughts on Interest.
Exchange Cost, Seigniorage and Inflation.
The Socially Optimal Provision of Money in the Capitalist System.
Interest (Riba) in Islam.
Notes.
3 A Legal Perspective on Islamic Finance.
Capital Theory: A Brief Recapitulation.
The Legalities of Money and Capital.
Money and Capital Reconsidered.
Supply of Money Unidentified.
Extended Model.
Implications of the Model.
Notes.
4 Interest: Fact and Fiction.
The Place of Man in the Economic System.
The Evils of Interest.
Notes.
5 Islamic Banking versus Conventional Banking.
The Structure and Functions of Banking.
Underlying Conditions for Success in Islamic Finance.
The Philosophical Foundations of the Place and the Ultimate Goal of Man.
Islamic Modes of Finance.
Islamic Bank Structure.
Islamic Contracts.
New Products.
Notes.
6 The Role of Conventional and Islamic Banks in Investment: Certainty and Risk Conditions.
Introduction.
Investment in a Capitalist Economy.
Investment Expenditure: A Function of Interest Rate?
Investment in an Islamic Economy.
Portfolio Management for Households.
Notes.
7 The Role of Central Banks in Islamic Banking.
Revising Roles: Learning from Experience.
Revisions (Beyond Amendments).
The Role of the Central Bank in Islamic Banking.
Assertions.
Classification of Islamic Modes of Contract.
Application of IRR and Zero Cost of Capital.
The Transmission Mechanism for Creating Money.
Notes.
Bibliography.
Index.
See More
DR. IRAJ TOUTOUNCHIAN is a Professor of Economics at Az-Zahra University, Tehran, Iran, where he was the Head, Department of Economics and Social Sciences. He is the author of three books and dozens of papers, all of which are on Islamic banking and finance. His last book, Comparative Money and Banking in Capitalistic and Islamic Systems, was named Economic Book of the Year in Iran.
He is currently Chief of Academic Affairs, Bank of Industry and Mine, Tehran, Iran, responsible for implementing Islamic banking. Dr. Toutounchian was formerly the Deputy-Minister for Economics and International Affairs, Ministry of Economic Affairs and Finance and he has also served as a member of the Money and Credit Council, Central Bank of Iran.
Dr. Toutounchian earned his doctorate at Texas A&M University. Prof. Arthur S. DeVany, his Ph.D. dissertation adviser, described Dr. Toutounchian as a superior economic theorist. His dissertation clearly exhibits his ability to do original theory and to bring economic theory to bear upon such complex socio-economic phenomena.
Dr. Toutounchian proves once again, in this book, his ability to produce fascinating and original work.
See More