Medicine for the Mind: Healing Words to Help You Soar, 4th Edition
ISBN: 978-1-118-21877-8
226 pages
December 2011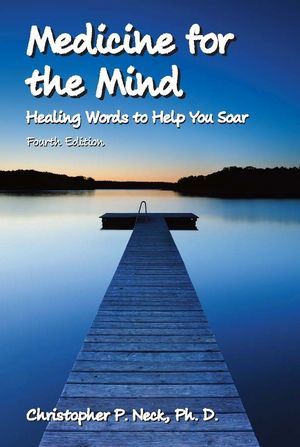 Now in its fourth edition, Medicine for the Mind is a moving compilation of inspirational and motivational words designed to open the readers' mind to the infinite possibilities we all face. This collection of simple and compelling stories, poems and quotes will soothe the spirit and re-ignite the passion needed to realize the dreams and the true potential we all seek to find. The author has shared the words in this book with tens of thousands of students and business executives over the course of his career--providing these audiences with information to help them to "soar"!
See More
Dr. Christopher P. Neck is currently an Associate Professor of Management at Arizona State University, where he holds the title "University Master Teacher." He was the recipient of Business Week's Favorite Professor of the Year (2007). From 1994 to 2009, he was part of the Pamplin College of Business faculty at Virginia Tech. He received his Ph.D. in Management from Arizona State University and his M.B.A. from Louisiana State University.
Chris's research specialties include employee/executive fitness, self-leadership, leadership, group decision-making processes, and self-managing teams. He has authored 5 books, as well as over eighty publications in scholarly journals.
See More