E-book
The Naked Entrepreneur: A Journey From Fear to True Wealth
ISBN: 978-1-118-31953-6
240 pages
January 2012, Wrightbooks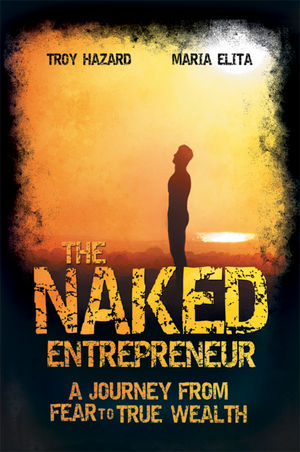 Isn't it about time you got 'naked'?
What would happen if you began to examine your whole life, like re-evaluating a business plan, and changed the way you live? After all, anyone can get rich. The ultimate challenge, however, is to create wealth, prosperity, fame and fortune, without losing your soul along the way.
Burnt-out businessman Troy Hazard wanted to find his soul again. Maria Elita, a sought-after spiritual coach, wanted to help him. The Naked Entrepreneur is the true story of Troy's journey away from fear and Maria's efforts to guide him towards his own 'naked truth'.
This revealing book will leave you contemplating what true wealth really is, as you too begin to face your fears and live a life of truth.
See More
Acknowledgements vii
Preface xiii
Part I: The soul coach, the entrepreneur, the synchronistic meeting 1
Part II: Clarity of change 45
Part III: The energy of relationships 67
Part IV: Cyber-coaching 101
Part V: The psychic entrepreneur 131
Part VI: Change or die 147
Part VII: Full circle 167
Afterword 199
Soulbook — Workbook for the soul 203
See More
Troy Hazard
is an entrepreneurial genius who has founded 10 businesses over two decades, as well as a renowned speaker and consultant to some of the largest and most successful corporations in the world.
Maria Elita is a life coach and writer who has helped thousands of people align their goals with their own 'naked truths'.
See More