E-book
Good Commercial Sense: The Complete Guide to Investing in Commercial Property
ISBN: 978-1-118-32048-8
272 pages
May 2016, Wrightbooks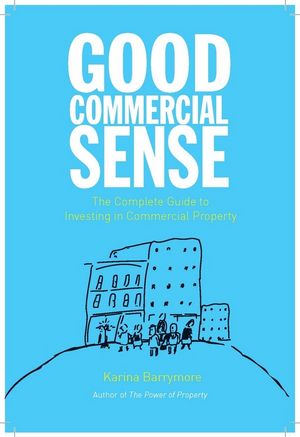 Commercial property is increasingly coming under the spotlight of traditional residential investors, as housing markets become difficult to pick. Written by Karina Barrymore, best-selling author of The Power of Property (978-0-7314-0483-4), Good Commercial Sense is a comprehensive guide to investing in commercial property. It compares commercial property with other investment assets, which type of property to buy, picking the next trend, the risks, property trusts, maintenance, management and more.
See More
About the author v
Introduction vii
Why commercial property? 1
Commercial property versus other investments 13
Which property to buy? 25
How much should you pay? 35
Which location? 45
Building design and technology 57
Buying for capital gain 67
Buying an income stream 79
Assessing an existing lease 89
Assessing an existing tenant 99
Finding a new tenant 109
The risks — from your lease 119
The risks — from your building 127
Property management 139
Offi ce property 153
Industrial property 169
Retail property 179
Hotel and tourism assets 189
Hybrid property 199
Infrastructure assets 205
Property trusts 215
Finance 225
Buying a property 235
Selling a property 247
Conclusion 257
Index 259
See More
Karina Barrymore has been a finance journalist for almost 25 years. She currently works for the Herald Sun and spent 12 years as a senior commercial property writer for The Australian Financial Review. She also practices what she preaches, with personal experience in buying, selling, advising and investing in commercial property. She is the co-author of The Power of Property.
See More