The New Yorker Book of Baseball Cartoons, Revised and Updated
ISBN: 978-1-118-34204-6
144 pages
June 2012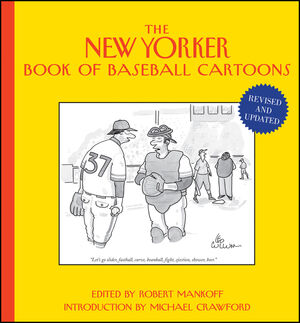 A loving look at the old ball game, from the cartoonists at The New Yorker
America's national pastime engages fans and fanatics across the country and around the world. Across the magazine's eight decades, the artists at The New Yorker have captured the emotional essence of the game, and The New Yorker Book of Baseball Cartoons, Second Edition brings an all-star lineup of cartooning greats together in one delightful collection.
Collects over 100 drawings that present a playful view of the all-American sport
Includes an introduction by Michael Crawford
Features classic cartoons by New Yorker legends from Charles Addams to Jack Ziegler
Selected by Robert Mankoff, acclaimed cartoonist and cartoon editor of The New Yorker, The New Yorker Book of Baseball Cartoons is a home run for baseball fans of all ages.
See More
Robert Mankoff is the cartoon editor of The New Yorker. He is also a cartoonist, and more than 900 of his cartoons have been published in the magazine in the past thirty years, including the best-selling New Yorker cartoon of all time. He is the author of the book The Naked Cartoonist, published in 2002, about the creative process behind developing magazine-style cartoons. He has also edited dozens of cartoon books and published four of his own.
Michael Crawford is a staff cartoonist at The New Yorker, which has published his cartoons since 1983. His work has appeared in many publications, including Paris Match and the National Enquirer. A full-time painter, Crawford lives and works in a red barn in Rhinebeck.
See More