E-book
A Short History of South-East Asia, 5th Edition
ISBN: 978-1-118-35044-7
256 pages
February 2012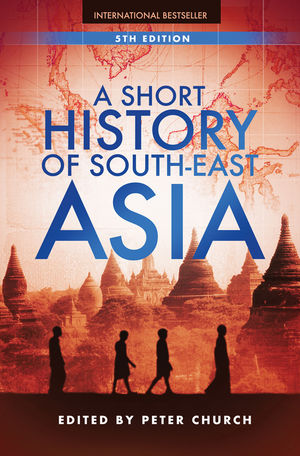 The success of the first four editions shows that this book fills a vacuum for readers who wish to learn about the countries of South-East Asia. Recent years have seen a number of important developments all of which are covered here. With the global climate becoming more uncertain and the threat of terrorism spilling over, this book will aid readers' knowledge of this region by addressing its historical past and political future.
See More
Preface ix
Introduction xi
Brunei 1
Cambodia 10
East Timor 32
Indonesia 38
Lao PDR 64
Malaysia 80
Myanmar 106
Philippines 122
Singapore 140
Thailand 156
Vietnam 180
Further Reading 199
Maps 205
About AFG Venture Group 217
About Blake Dawson 218
Index 219
See More
Peter Church is the Chairman of AFG Venture Group (www.afgventuregroup.com) and is Special Counsel to the Australian and regional law firm of Blake Dawson (www.blakedawson.com). He is a lawyer by profession and has spent more than 30 years living and working in the South-East Asian and Indian regions. Peter advises a wide and varied group of Australian, Asian and international companies in relation to their activities in Asia and Australia. He was awarded the Medal of the Order of Australia in 1994 for his services to the promotion of business relations between Australia and the South-East Asian region.
See More