The Graphic Designer's Guide to Portfolio Design, 3rd Edition
ISBN: 978-1-118-42814-6
336 pages
October 2013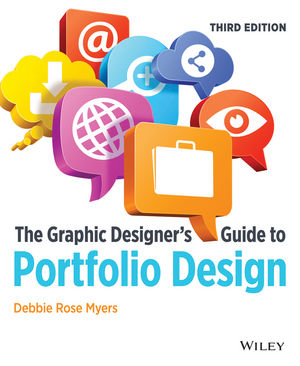 Landing a job in graphic design or multimedia starts with the creation of a portfolio that showcases a student's best work. With sample portfolios, interviews with leaders in graphic design and advertising industries, and step-by-step instruction for creating professional print and digital portfolios, this book helps students successfully transition from design student to design professional. Now fully updated, it is the only guide to creating job-winning print-based and digital portfolios specifically for graphic designers.
See More
Preface vii
Acknowledgments  x
1 The Portfolio Process—Start to Finish  1
2 Planning Your Portfolio  15
3 The Traditional Portfolio:  31
The Résumé, Cover Letter, and Business Card
4 The Traditional Portfolio: 55
Design and Art Projects
5 The Digital Portfolio:  83
CD-ROMs, DVDs, and Web Sites
6 The Digital Portfolio:  111
Technical Elements
7 The Design Phase  129
8 Working with Type  151
9 Maneuvering around Your Site:  171
Navigation
10 The Web-Based Portfolio:  187
Web Page Design
11 The Web-Based Portfolio:  211
Technical Elements
12 Multimedia and Your Interface  229
13 Designer Checklists  253
14 Using Social Media to Land a Great Job  265
15 Taking Interviews and Presenting 285
Your Portfolio
Glossary 309
Bibliography  320
Index  321
See More
Debbie Rose Myers, MFA, EdS, is a professor of graphic design, advertising, and web design at the Art Institute of Fort Lauderdale in Florida, where she also teaches portfolio design courses and develops curricula for graphic design and multimedia programs.
See More
Learn more about