Classifying Reality
ISBN: 978-1-118-50835-0
136 pages
May 2013, Wiley-Blackwell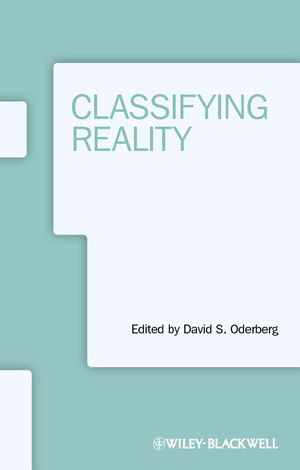 Distinguished metaphysicians examine issues central to the high-profile debate between philosophers over how to classify the natural world, and discuss issues in applied ontology such as the classification of diseases.
Leading metaphysicians explore fundamental questions related to the classification and structure of the natural world
An essential commentary on issues at the heart of the contemporary debate between philosophy and science
Interweaves discussion of overarching themes with detailed material on applied ontology
See More
Notes on Contributors vii
Introduction 1
1 Categorial Predication 5
E. J. Lowe
2 Nature's Joints: A Realistic Defence of Natural Properties 23
D. H. Mellor
3 Boundaries in Reality 41
Tuomas E. Tahko
4 Contrastive Explanations in Evolutionary Biology 61
Stephen Boulter
5 Animate Beings: Their Nature and Identity 79
Gary S. Rosenkrantz
6 Classifying Processes: An Essay in Applied Ontology 101
Barry Smith
Index 127
See More
David S. Oderberg is Professor of Philosophy at the University of Reading, UK. He is the author or editor of several books in metaphysics and moral philosophy, and has contributed numerous journal articles on metaphysics, moral philosophy, philosophy of religion, philosophy of science, and other topics. Professor Oderberg's texts on Moral Theory and Applied Ethics were both published by Blackwell in 2000, while his most recent book, Real Essentialism (2007), sets out a neo-Aristotelian system of metaphysics.
See More
More in this series