E-book
The New American High School
ISBN: 978-1-118-58497-2
272 pages
May 2013, Jossey-Bass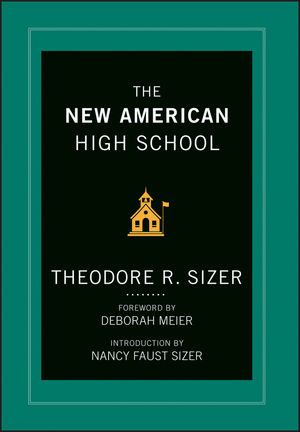 The late Theodore Sizer's vision for a truly democratic public high school system
Our current high schools are ill-designed and inefficient. We have inherited a program of studies that in its overall structure has not changed in over a century. The question is What's next? Theodore Sizer, the founder of The Coalition of Essential Schools, was a passionate advocate for the American school system. In this, his last book, he offers a vision of what a future secondary education might look like. In a book that tells the story of his own odyssey, Sizer gives shape to a much-needed agenda for improving our high schools.
Includes a vision for the future of our High Schools from one of America's greatest leaders of educational reform
Written by Theodore Sizer founder of The Coalition of Essential Schools and author of landmark book Horace's Compromise
This final book from the late Theodore Sizer reveals the man and his vision for our secondary education system.
See More
Foreword by Deborah Meier vii
Preface: The Lay of the Land xix
Introduction by Nancy Faust Sizer xxv
1 The Problem 1
2 Growing up American 15
3 Learning 36
4 Differences 56
5 The Language of Schooling 74
6 Time 90
7 Space and Costs 106
8 Courses 116
9 Technology 135
10 Pedagogy 142
11 Testing 164
12 Choice 181
13 Faith 193
14 Morality 201
15 The Prospect 221
Acknowledgments 232
Further Reading 233
About the Author 236
Index 238
See More
TED SIZER was one of the nation's most respected education-reform advocates. He founded the Essential Schools movement, which maintains, among other things, that students and teachers are members of the school's community.
See More