A New Companion to Victorian Literature and Culture
ISBN: 978-1-118-62449-4
582 pages
May 2014, Wiley-Blackwell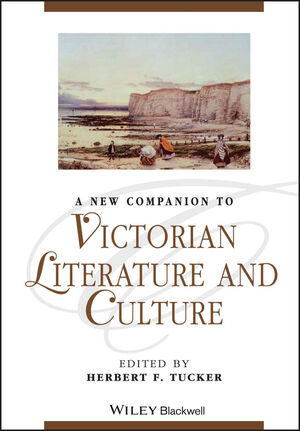 The Victorian period was a time of rapid cultural change, which resulted in a huge and varied literary output. A New Companion to Victorian Literature and Culture offers experienced guidance to the literature of nineteenth-century Britain and its social and historical context. This revised and expanded edition comprises contributions from over 30 leading scholars who, approaching the Victorian epoch from different positions and traditions, delve into the unruly complexities of the Victorian imagination.
Divided into five parts, this new companion surveys seven decades of history before examining the keys phases in a Victorian life, the leading professions and walks of life, the major Victorian literary genres, and the way Victorians defined their persons, their homes, and their national identities. Important topics such as sexuality, denominational faith, social class, and global empire inform each chapter's approach. Each chapter provides a comprehensive bibliography of established and emerging scholarship.
See More
Notes on Contributors ix
Introduction xvi
PART ONE History in Focus 1
1 1832 3
Lawrence Poston
2 1851 19
Antony H. Harrison
3 1870 35
Linda K. Hughes
4 1897 52
Stephen Arata
PART TWO Passages of Life 67
5 Growing Up: Childhood 69
Claudia Nelson
6 Moving Out: Adolescence 82
Chris R. Vanden Bossche
7 Growing Old: Age 97
Teresa Mangum
8 Passing On: Death 110
Gerhard Joseph and Herbert F. Tucker
9 Victorian Sexualities 124
James Eli Adams
PART THREE Walks of Life 139
10 Clerical 141
Christine L. Krueger
11 Legal 156
Simon Petch and Jan-Melissa Schramm
12 Medical 172
Lawrence Rothfi eld
13 Military 186
John R. Reed
14 Educational 197
Thomas William Heyck
15 Administrative 216
Michael Hunt
16 Financial 230
Christina Crosby
17 Industrial 249
Herbert Sussman
18 Commercial 264
Jennifer Wicke
19 Artistic 284
Julie Codell
20 Spectacle 299
Joss Marsh
21 Publishing 312
Richard D. Altick and James Mussell
PART FOUR Kinds of Writing 331
22 Poetry 333
E. Warwick Slinn
23 Fiction 349
Hilary M. Schor
24 Drama 364
Alan Fischler
25 Life Writing 381
Timothy Peltason
26 Sage Writing 399
Linda H. Peterson
27 Historiography 414
Edward Adams
28 Literary Criticism 430
David E. Latané, Jr
PART FIVE Borders 447
29 Permeable Protections: The Working Life of Victorian Skin 449
Helena Michie
30 On the Parapets of Privacy 462
Karen Chase and Michael Levenson
31 "Then on the Shore of this Wide World": The Victorian Nation and its Others 475
James Buzard
32 On the Neo-Victorian, Now and Then 493
Ann Heilmann and Mark Llewellyn
Index of Works Cited 507
General Subject Index 519
See More
Herbert F. Tucker is John C. Coleman Professor of English Language and Literature, University of Virginia. His books include Victorian Literature 1830-1900 (edited with Dorothy Mermin, 2001) and Epic: Britain's Heroic Muse 1790-1910 (2008, 2012). He is a member of the American Academy of Arts and Sciences, associate editor for New Literary History, and series editor in Victorian Literature and Culture for the University of Virginia Press.
See More
More in this series