The Blackwell Companion to Naturalism
ISBN: 978-1-118-65760-7
552 pages
February 2016, Wiley-Blackwell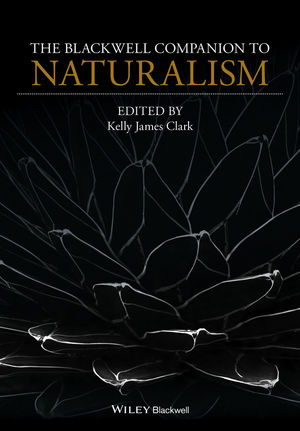 The Blackwell Companion to Naturalism
provides a systematic introduction to philosophical naturalism and its relation to other schools of thought.
Features contributions from an international array of established and emerging scholars from across the humanities
Explores the historical development of naturalism and its ascension to the dominant orthodoxy in the Western academy
Juxtaposes theoretical criticisms with impassioned defenses, encapsulating contemporary debates on naturalism
Includes discussions of metaphysics, realism, feminism, science, knowledge, truth, mathematics, free will, and ethics viewed through a naturalist lens
See More
List of Contributors ix
Preface xii
1 Naturalism and its Discontents 1
Kelly James Clark
2 Naturalizing Ethics 16
Owen Flanagan, Hagop Sarkissian, and David Wong
3 Naturalism in the Continental Tradition 34
Keith Ansell Pearson and John Protevi
4 The Naturalism Question in Feminism 49
Ásta Sveinsdóttir
5 On Naturalistic Metaphysics 61
Thomas M. Crisp
6 Naturalism and Realism in the Philosophy Science 75
Matteo Morganti
7 Naturalism without Scientism 91
P. Kyle Stanford
8 "The Horrid Doubt": Naturalism and Evolutionary Biology 109
Valerie Gray Hardcastle
9 Naturalism and Antinaturalism in the Sociology of Science 124
Dorothea Olkowski
10 Why Methodological Naturalism? 136
Hans Halvorson
11 Naturalism and the Question of Realism 150
Drew Khlentzos
12 Non ]Naturalistic Metaphysics 168
Hud Hudson
13 Naturalism and Physicalism 182
Barbara Gail Montero and David Papineau
14 Natural Mind 196
Brian L. Keeley
15 Naturalism and Dualism 209
Joseph Levine
16 Epistemological Naturalisms 220
C.S.I. Jenkins
17 Dewey, Naturalism, and the Problem of Knowledge 234
Douglas McDermid
18 Truth and Naturalism 246
Douglas Edwards, Filippo Ferrari, and Michael P. Lynch
19 Against Naturalism about Truth 262
Berit Brogaard
20 Mathematics and Metaphysical Naturalism 277
Gideon Rosen
21 Naturalism and Mathematics: Some Problems 289
Jeffrey W. Roland
22 Naturalism and Free Will 305
Neil Levy
23 Free Will and Naturalism: How to Be a Libertarian, and a Naturalist Too 319
Kevin Timpe and Jonathan D. Jacobs
24 Does the New Wave in Moral Psychology Sink Kant? 336
Valerie Tiberius
25 Naturalism in Metaethics 351
Jussi Suikkanen
26 Evolution and Moral Naturalism 369
Richard Joyce
27 Scientific Naturalism and the Explanation of Moral Beliefs: Challenging Evolutionary Debunking 386
William J. FitzPatrick
28 What's to be Said for Moral Non ]Naturalism? 401
Terence D. Cuneo
29 Naturalism and Moral Psychology 416
Christian B. Miller
30 Militant Modern Atheism 435
Philip Kitcher
31 Why Naturalism Cannot Account for Natural Human Rights 447
Nicholas Wolterstorff
32 Cognitive and Evolutionary Approaches to Religion 462
Robert N. McCauley
33 The Naturalness of Religious Belief: Epistemological Implications 481
Helen De Cruz
34 Naturalism in Indian Philosophy 494
Amita Chatterjee
35 The Natural History of Shame and its Modification by Confucian Culture 512
Ryan Nichols
Index 528
See More
Kelly James Clark is a Senior Research Fellow at the Kaufman Interfaith Institute of Grand Valley State University in Grand Rapids, Michigan. He has published more than twenty books, including Religion and the Sciences of Origins: Historical and Contemporary Discussions (2014), The Story of Ethics: Fulfilling Our Human Nature (with A. Poortenga, 2002) and Return to Reason (1990).
See More
More in this series