Introduction to Bioethics
ISBN: 978-1-118-71961-9
320 pages
April 2018, Wiley-Blackwell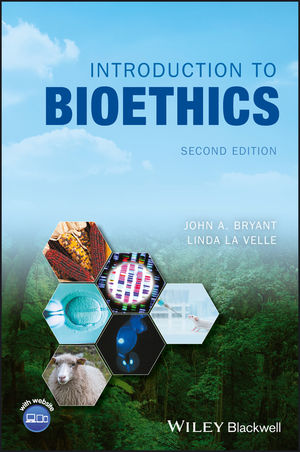 Introduction to Bioethics provides a comprehensive and yet concise coverage of the broad field of bioethics, dealing with the scientific, medical, social, religious and, where appropriate, political and international concerns. The book introduces the various modes of ethical thinking and then helps the reader to apply that thinking to issues relating to the environment, to plants and animals and to humans.
Written in an accessible manner, Introduction to Bioethics focuses on key issues directly relevant to those studying courses ranging from medicine through to biology and agriculture. Ethical analysis is threaded throughout each chapter and supplementary examples are included to stimulate further thought. In addition there are numerous mini-case studies to aid understanding, together with key references and further reading.
See More
Preface
Setting the scene
1 Science and Society
2 Ethics and Bioethics
Biomedical science and medical technology
3 Life Before Birth I The New Reproductive Technologies
4 Life Before Birth II Embryos, Foetuses and Associated Issues
5 Cloning and Stem Cells
6 Human Genes and Genomes
7 Transhumanism
8 Decisions at the End of Life -When May I Die and When am I Dead?
Biotechnology
Chapter Nine GM and Synthetic Biology
Chapter Ten Genetic Modification of Plants
11 Genes: Some Wider Issues
12 Biofuels
Humans and the Biosphere
13 Humans and Non-human animals
14 The Environmental Crisis
15 Planet and Population
Glossary
See More
John A. Bryant is Professor Emeritus of Biosciences, College of Life and Environmental Sciences, University of Exeter, Exeter, UK
Linda la Velle is Professor of Biology in Education, Institute of Education, University of Plymouth, Plymouth, UK, and Visiting Professor of Education, Bath Spa University, UK.
See More