Software
Kase on Technical Analysis DVD
ISBN: 978-1-118-86210-0
March 2015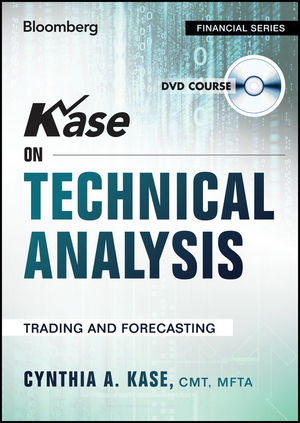 Your private technical analysis seminar with Cynthia Kase
Kase on Technical Analysis DVD is a six-hour in-depth presentation on using technical analysis to trade, forecast, and hedge markets. Award-winning technical analyst Cynthia Kase – one of the world's best – guides viewers through all aspects of technical analysis, and demonstrates the practical applications of each technique. The presentation begins with the fundamentals of charting and technical indicators, building a solid foundation before moving into Kase's own unique indicators and advanced statistical approaches. Viewers learn classic charting techniques, candlesticks, mathematical indicators, momentum indicators, Fibonacci analysis and Elliot Wave, and how to use these techniques to forecast pricing, formulate strategy, and more.
Technical analysis is based on the premise that price and volume fluctuations in the market create a map of buyer/seller behaviors that can be interpreted to forecast future prices and identify low risk/high reward trading opportunities. This DVD gives viewers a firm grasp of the various methodologies traders use to assess market conditions and time their trades, with valuable insight from one of the top technical traders in the world. Viewers will:
Understand charting and technical indicators
Plot trading strategies, hedge risk, and forecast markets
Extrapolate both short- and long-term pricing
Utilize technical approaches to formulate entry and exit strategies
More informative than a "how-to" guide, this DVD offers viewers the rare opportunity to hear a true expert's take on this complex topic. Kase's presentation provides thorough explanation of the major techniques, plus the added value of her own award-winning tools and application demonstration from an industry leader. The Kase on Technical Analysis DVD is an invaluable component of the trader's toolbox.
See More
More in this series
Learn more about