Losing Eden: An Environmental History of the American West
ISBN: 978-1-118-93429-6
240 pages
September 2016, Wiley-Blackwell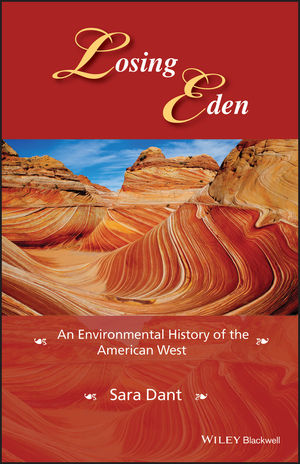 Losing Eden traces the environmental history and development of the American West and explains how the land has shaped and been shaped by the people who live there.
Discusses key events and topics from the Beringia migration, Columbian Exchange, and federal territorial acquisition to post-war expansion, resource exploitation, and climate change
Structures the coverage around three important themes: balancing economic success and ecological protection; avoiding "the tragedy of the commons"; and achieving sustainability
Contains an accessible, up-to-date narrative written by an expert scholar and professor that supplements a variety of college-level survey or seminar courses on US, American West, or environmental history
Incorporates student-friendly features, including definitions of key terms, suggested reading sections, and over 30 illustrations
See More
List of Figures viii
Acknowledgments xii
Introduction – The Nature of the West 1
1 Losing "Eden" 7
2 The West Transformed 24
3 Claiming and Taming the Land 44
4 The Great Barbecue 65
5 The Pivotal Decade 82
6 Conservation and Preservation 102
7 Roll On 118
8 Booming the West 135
9 Building Consensus 153
10 Environmental Backlash and the New West 172
Epilogue – Sustainability and the "Triumph of the Commons" 192
Index 206
See More
Sara Dant is Professor of History at Weber State University, USA. Her work focuses on environmental politics in the United States with a particular emphasis on the creation and development of consensus and bipartisanism. She is the author of several prize-winning articles on western environmental politics and co-author of the two-volume Encyclopedia of American National Parks (2004). Her recent articles cover a wide range of environmental topics, including "LBJ, Wilderness, and the Land and Water Conservation Fund," "Going with the Flow: Navigating to Stream Access Consensus," and "Field Notes: Brigham Young's 'All the People' Quote Quandary."
See More