Four Arts of Photography: An Essay in Philosophy
ISBN: 978-1-119-05317-0
200 pages
March 2016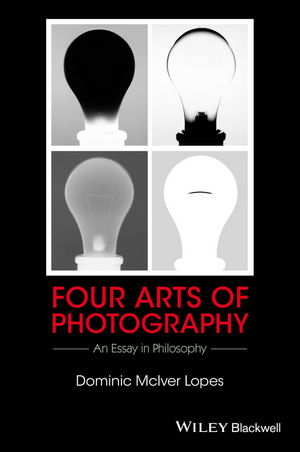 Four Arts of Photography explores the history of photography through the lens of philosophy and proposes a new scholarly understanding of the art form for the 21st century.
Re-examines the history of art photography through four major photographic movements and with case studies of representative images
Employs a top-down, theory to case approach, as well as a bottom-up, case to theory approach
Advances a new theory regarding the nature of photography that is grounded in technology but doesn't place it in opposition to painting
Includes commentaries by two leading philosophers of photography, Diarmuid Costello and Cynthia A. Freeland
See More
List of Illustrations xi
Notes on Author and Contributors xii
Preface xiii
Wonderment to Puzzlement 1
How to Do Things with Theory 17
To Possess Other Eyes: The First Art 36
Thinking Through Photographs: The Second Art 48
A New Theory of Photography 65
Lyricism: The Third Art 87
The Knowing Eye 105
Abstraction: The Fourth Art 114
Crosscurrents and Boundary Conditions 125
Appendix: The Skeptic's Argument 133
Comments
Doing Justice to the Art in Photography 135
Diarmuid Costello
Four Thoughts about Four Arts of Photography 147
Cynthia A. Freeland
Notes 157
Index 174
See More
Dominic McIver Lopes is Distinguished University Scholar and Professor of Philosophy at the University of British Columbia, Canada. He is the author of Understanding Pictures (1996) and Sight and Sensibility: Evaluating Pictures (2005), as well as books on computer art and the nature of art. His first camera was a Kodak Instamatic 124, which he used to document his family's migration from Scotland to Canada.
See More
More in this series