E-book
Black Hawk and the Warrior's Path, 2nd Edition
ISBN: 978-1-119-10341-7
200 pages
March 2017, Wiley-Blackwell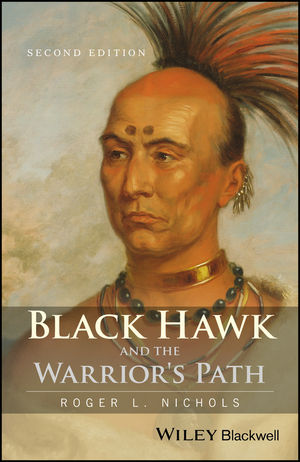 Completely updated and expanded, Black Hawk and the Warrior's Path is a masterful account of the life of the Sauk warrior and leader, and his impact on the history of early America.
The period between 1760 and 1840 is brought to life through vivid discussion of Native American society and traditions, Western frontier expansion, and US-Native American politics and conflicts
Updates include: 1 new map, 8 new images, a revised bibliographic essay incorporating the latest research, a timeline, and 8 concise, reorganized chapters with key terms and study questions
Accessibly written by a noted expert in the field, students will understand key themes and find meaningful connections among historical events in Native American and 18th century American history
See More
List of Figures ix
Preface xi
Timeline xiii
1 Who is BlackHawk? 1600–1804 1
2 The Americans were coming to take possession 1804–1812 24
3 They made fair promises but never fulfilled them 1812–1816 47
4 We were a divided people 1816–1828 69
5 Nothing was talked about but leaving our village 1828–1831 89
6 The British would assist us 1831–1832 110
7 My object was not war 1832 132
8 Once I was a great warrior 1832–1838 146
Bibliographical Essay 169
Index 179
See More
Roger L. Nichols isProfessor Emeritus of History and Affiliate Professor in American Indian Studies at the University of Arizona, USA. A past President of the Pacific Coast Branch of the American Historical Association, he received three Fulbright appointments in Europe, one in Canada, and three awards from the National Endowment for the Humanities. He is author of eleven books that discuss frontier and Western America, and Native American affairs in the US and Canada, including Warrior Nations (2013), American Indians in US History (2003), and Indians in the United States and Canada (1998).
See More