Corrosion Engineering and Cathodic Protection Handbook: With an Extensive Question and Answer Section
ISBN: 978-1-119-28375-1
768 pages
February 2017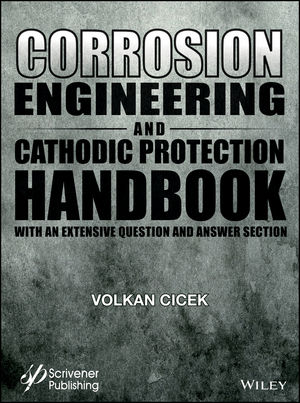 The Corrosion Engineering and Cathodic Protection Handbook combines the author's previous three works, Corrosion Chemistry, Cathodic Protection, and Corrosion Engineering to offer, in one place, the most comprehensive and thorough work available to the engineer or student. The author has also added a tremendous and exhaustive list of questions and answers based on the text, which can be used in university courses or industry courses, something that has never been offered before in this format.
The Corrosion Engineering and Cathodic Protection Handbook is a must-have reference book for the engineer in the field, covering the process of corrosion from a scientific and engineering aspect, along with the prevention of corrosion in industrial applications. It is also a valuable textbook, with the addition of the questions and answers section creating a unique book that is nothing short of groundbreaking. Useful in solving day-to-day problems for the engineer, and serving as a valuable learning tool for the student, this is sure to be an instant contemporary classic and belongs in any engineer's library.
See More
Volkan Cicek, PhD, is a chemist and corrosion scientist and received his B. Sc. in Bogazici University, Istanbul, Turkey and his PhD from Oklahoma State University, Stillwater, OK, US. After working as a dean of academics and vice principal in US public schools for several years, Dr. Cicek is currently the vice president for scientific affairs at Ishik University, Erbil, Iraq.
See More
More in this series