An Introduction to Pharmacovigilance, 2nd Edition
ISBN: 978-1-119-28974-6
192 pages
May 2017, Wiley-Blackwell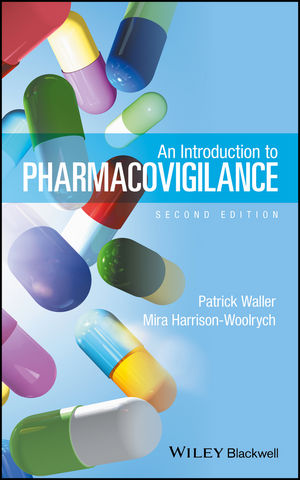 Pharmacovigilance is the science and activities relating to the detection, assessment, understanding and prevention of adverse effects or any other drug-related problems.
This introductory guide is designed to aid the rapid understanding of the key principles of pharmacovigilance. Packed full of examples illustrating drug safety issues it not only covers the processes involved, but the regulatory aspects and ethical and societal considerations of pharmacovigilance.
Covering the basics step-by-step, this book is perfect for beginners and is essential reading for those new to drug safety departments and pharmaceutical medicine students. The second edition is thoroughly revised and updated throughout and includes a new chapter on clinical aspects of pharmacovigilance.
See More
Foreword ix
Preface to the Second Edition xi
Preface to the First Edition xiii
Acknowledgements xv
List of Abbreviations xvii
1 What is Pharmacovigilance and How Has it Developed? 1
2 Basic Concepts 19
3 Types and Sources of Data 37
4 The Process of Pharmacovigilance 55
5 Regulatory Aspects of Pharmacovigilance 75
6 International Collaboration 95
7 Clinical Aspects of Adverse Drug Reactions 109
8 Ethical and Societal Considerations 123
9 Future Directions 135
10 Learning More About Pharmacovigilance 145
Glossary 151
Index 157
See More
Patrick Waller MD, MPH, FRCPEd, FFPM, Formerly Honorary Professor, London School of Hygiene and Tropical Medicine, London, United Kingdom.
Mira Harrison-Woolrych BM, DM, DFFP, FRCOG, Honorary Research Associate Professor, Dunedin School of Medicine, University of Otago, New Zealand; Senior Medical Assessor, Vigilance and Risk Management, Medicines and Healthcare products Regulatory Agency (MHRA), London, UK and Secretary General of the International Society of Pharmacovigilance (ISoP).
See More