E-book
Neurocounseling: Brain-Based Clinical Approaches
ISBN: 978-1-119-37557-9
272 pages
February 2017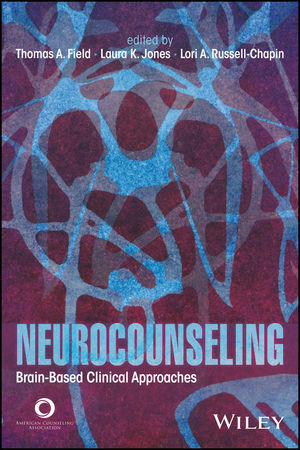 This text presents current, accessible information on enhancing the counseling process using a brain-based paradigm. Leading experts provide guidelines and insights for becoming a skillful neuroscience-informed counselor, making direct connections between the material covered and clinical practice. In this much-needed resource—the first to address neurocounseling concepts across the counseling curriculum—chapters cover each of the eight common core areas in the 2016 CACREP Standards in addition to several specialty areas of the Standards. Detailed case studies, questions for reflection, quiz questions, and a glossary facilitate classroom use.
See More
Thomas A. Field, PhD, is an associate professor in the Master of Arts in Counseling program at the City University of Seattle.

Laura K. Jones, PhD, is an assistant profes­sor at the University of North Carolina at Asheville.

Lori A. Russell-Chapin, PhD, is a professor of counselor education at Bradley University in Peoria, Illinois.
See More
"Neurocounseling
provides a foundation for work with individuals and groups across a broad spectrum of wellness and clinical mental health counseling topics. As a result, the reader is introduced to an exciting new frontier for understanding and serving clients more effectively. Having benefited from neurofeedback personally, as well as having been taught its principles by skilled counselor practitioners, I am enthusiastic for all counselors to learn its efficacy and applications."
—Thomas J. Sweeney, PhD
Professor Emeritus, Counselor Education Ohio University
"An essential addition to the counselor's professional library, this text brings together a unique collection of well-written chapters to help both seasoned counselors and students develop an approach to counseling that applies neurophysiological information to case conceptualization, counseling relationships, assessment, addiction, psychopharmacology, group work, and career counseling."
—Richard Ponton, PhD
Editor, Journal of Mental Health Counseling
See More