Shooting Niagara And After? The Second Reform Act And Its World
ISBN: 978-1-119-38792-3
136 pages
March 2017, Wiley-Blackwell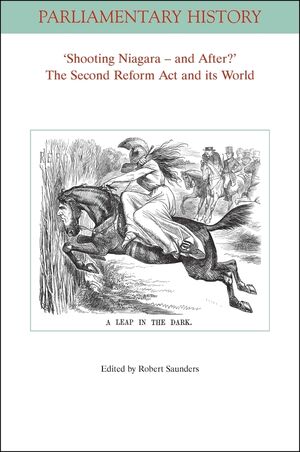 Shooting Niagara – And After? is a wide-ranging examination of Britain's Second Reform Act of 1867 and its impact, which doubled the electorate and propelled the country into the age of mass politics.
Discusses the political world that the Second Reform Act created, as well as the intellectual forces which brought it into being
Addresses issues and perspectives related to political history, imperial history, Irish history, the history of childhood, popular protest, political thought, class, age, and gender
Contains contributions from distinguished scholars, such as Malcolm Chase, Kathryn Gleadle, Jonathan Parry and Gareth Stedman Jones, as well as from younger and emerging scholars
Coincides with the 150th anniversary of the passing of the Second Reform Act, a landmark in the history of British democracy
See More
Notes on Contributors
Introduction: 'Shooting Niagara – and After?' (Robert Saunders)
1. The Popular Movement for Parliamentary Reform in Provincial Britain during the 1860s (Malcolm Chase)
2. Masculinity, Age and Life Cycle in the Age of Reform (Kathryn Gleadle)
3. 1867 and the Rule of Wealth (Jonathan Parry)
4. The Second Reform Act and the Problem of Electoral Corruption (Kathryn Rix)
5. The Second Reform Act and the Politics of Empire (Alex Middleton)
6. The Irish Reform Act of 1868 (Colin Barr)
7. 'Pressure from Without': Karl Marx and 1867 (Gareth Stedman Jones)
Index
See More
Robert Saunders is a Lecturer in Modern British History at Queen Mary University of London, specialising in political history and the relationship between Britain and Europe. He is the author of Democracy and the Vote in British Politics, 1848-67 and the co-editor, with Ben Jackson, of Making Thatcher's Britain. He is currently writing a new history of the 1975 referendum on membership of the European Community. Dr Saunders has provided comment and analysis for a wide range of media outlets, including the BBC, CNN and NPR, and recently appeared in the BBC TV series The Victorian Slum.
See More
More in this series