E-book
A Foreign Exchange Primer, 2nd Edition
ISBN: 978-1-119-99489-3
250 pages
November 2011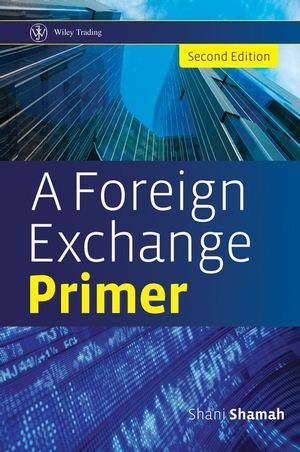 This book will provide a thorough introduction to the foreign exchange markets, looking at the main products through to the techniques used, coverage of the main participants, details of the various players, and an understanding of the jargon used in everyday dealings. Written in a concise and accessible manner, it will be an ideal introduction for anyone looking to become involved in the FX markets, from dealing rooms or sales perspectives, to novice investors.

The new edition has been updated to reflect the changes that have taken place in the industry over the past few years. Most chapters have been enhanced and this new edition now features new material on the psychology of trading, the psychology of price movement and online trading.
See More
Disclaimer ix
1 Introduction 1
PART I MARKET OVERVIEW 7
2 A Brief History of the Market 9
3 MarketOverview 25
4 Major Participants 33
5 Roles Played 43
6 Purposes 45
PART II FOREIGN EXCHANGE PRODUCTS 49
7 Spot Foreign Exchange 51
8 Forward Contracts 59
9 Short- and Long-Dated Contracts 69
10 Broken-Dated Contracts 73
Glossary of Terms for Chapters 7 to 10 77
11 Non-Deliverable Forwards 81
12 Foreign Exchange Swaps 91
13 Currency Swaps 95
14 Foreign Exchange Options 99
15 Picturing Profit and Loss of Options 117
Glossary of Terms for Chapters 14 and 15 133
16 Foreign Exchange Futures 137
17 Exchange for Physical 145
PART III ESSENTIAL KNOWLEDGE 149
18 Foreign Exchange Dealing Rooms 151
19 Managing the Relationship with an Institution 155
20 Foreign Exchange Dealings 159
21 Foreign Exchange Market Orders 165
Glossary of Terms for Chapter 21 169
22 Electronic Foreign Exchange Trading 171
23 Margin Trading 179
PART IV FUNDAMENTALS AND TECHNICAL ANALYSIS 183
24 Fundamental versus Technical Approaches 185
25 Fundamental Analysis 191
26 Key Factors Impacting Currencies 197
27 Technical Analysis 207
Glossary of Terms for Chapters 24 to 27 221
28 Market Psychology 223
29 Final Remarks 231
Index 235
See More
SHANI SHAMAH joined Jared James Associates as a Director mid 2006 to focus on treasury products including foreign exchange, currency options, commodities and the spectrum of short-term money markets instruments. The coverage extends globally across all revenue and non-revenue generating areas with specialization in trading, sales, structuring, research/strategy and eCommerce. With over 26 years experience in the City with various top and second tier international financial institutions, mostly in foreign exchange and currency options, she is also a specialist in the business development of eCommerce offerings (both institutional and retail) and a generalist in various other financial products with a formidable appreciation and market awareness of the risk management and compliance functions.
See More
More in this series