Creating Prehistory: Druids, Ley Hunters and Archaeologists in Pre-War Britain
ISBN: 978-1-4051-5504-5
Hardcover
336 pages
June 2008, Wiley-Blackwell
US $121.95

Add to Cart
This price is valid for United States. Change location to view local pricing and availability.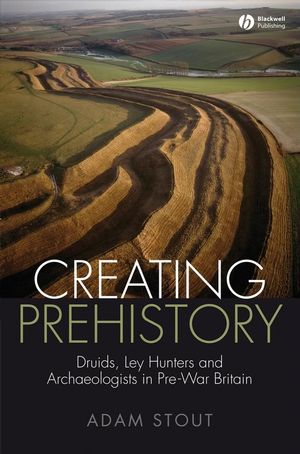 "Most refreshing, and the great value of this book, is the way it looks beyond the traditional mainstream of archaeological endeavour to evaluate the contributions of Druids, ley hunters, and what from the early 1960s onwards Glyn Daniel colourfully and cruelly dismissed as the "lunatic fringe" (Daniel 1962: 1 66)." (Time and Mind, 1 July 2012)
"The volume will be sure to engender discussion in the UK, but will be of more peripheral utility to Americanist students of the history of science." (Choice Reviews, June 2009)
"By respecting themes typically dismissed by archaeologists, Stout has created an important new history of the emergence of modern British archaeology. His enthusiasm and wisdom, his considerable new research and his engaging style make this both entertaining and convincing." (Landscapes, Autumn 2008)
"A lively and thoroughly engaging read which grabs the reader's attention from the start ... .Stout's excellent work is, of course, more than just a set of entertaining anecdotes; it is informative, illuminating and important … .An essential read." (The Prehistoric Society, March 2009)
"Creating Prehistory is radical and passionate, welcome things in a world of academic research that is itself increasingly professionalised ... The story that Stout tells so well is far from irrelevant for archaeology. Not only does it shed light on the exclusions of the discipline and how they have come to exist, it also shows in compellingly human detail that the study of prehistory is never only, never really about the distant past at all." (British Archaeology, January February 2009)
"An excellent new book … .[Stout] reminds us how much the pioneer lay hunters were also strongly involved in the growing outdoor movement of the pre-war years." (Cambrian News, January 2009)
"A fascinating account of archaeology in the first half of the 20th Century." Western Daily Press"It is a complex story and Stout tells it well … He is good at linking apparently disparate phenomena." (Morning Star)
"Written in a sparkling, compelling and very accessible style, with a superb sense of pace, drama, fun and irony,
Creating Prehistory
is a wonderfully courageous and fluent questioning of the nature of archaeology, based on a tremendous amount of original research."
–
Ronald Hutton
, Bristol University
"In Creating Prehistory Adam Stout offers a compelling account of the visions, philosophies, rivalries and eccentricities shaping the British archaeological landscape."
–David Matless, University of Nottingham
"Adam Stout's book is a thrilling and innovative contribution to the history of archaeology. Stout makes the unprecedented move of placing the prehistoric archaeology of the inter-war years alongside druids, ley-hunters and hyper-diffusionists, investigating the social, political and historical conditions that affected each. The results are both surprising and enlightening."
–Julian Thomas, University of Manchester
"Creating Prehistory is an engagingly provocative contribution to current debates on how the past is produced, in writing and illustration and on the ground in excavation and preservation. It recovers the knowledge and imagination of lay, often local, enthusiasts in pre-war Britain from the condescension of a new archaeological establishment keen to enclose and police the boundaries of prehistoric expertise. Thoroughly researched, from many previously untapped sources, and accessibly and entertainingly written, Creating Prehistory will appeal to a wide readership, interested in sites of antiquity and how those places have been viewed and debated in the recent past."
–Stephen Daniels, University of Nottingham
"Prehistory is a contentious affair, and Adam Stout's story of just how competitive narratives can get is illuminating in its exposure of archaeology's dirty war against visionaries."
–John Billingsley, Editor, Northern Earth
"Adam Stout's new book gives the inside story of British archaeology in the first half of the 20th century. He brings to light the various groups and individuals, especially the revived Order of Druids, who opposed the low-level, reductionist view of Stonehenge and prehistoric culture that the authorities were insisting upon. This is a new and well-told story about a controversy that is still going on."
–John Michell, author of The View Over Atlantis