A Beginner's Guide to Nietzsche's Beyond Good and Evil
ISBN: 978-1-4051-6004-9
Hardcover
232 pages
January 2009, Wiley-Blackwell
US $85.95

Add to Cart
This price is valid for United States. Change location to view local pricing and availability.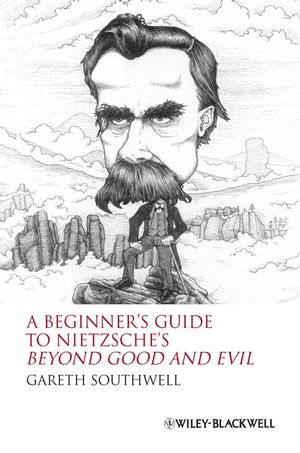 List of Illustrations.
Acknowledgements.
Introduction.
1. Background.
Life of Nietzsche.
Nineteenth-century Europe.
Romanticism and German Idealism.
Pessimism.
German Politics.
The Text.
2. Explanation and Summary of Main Arguments.
Introduction.
Preface.
Part One: On the Prejudices of Philosophers.
Part Two: The Free Spirit.
Part Three: The Religious Nature.
Part Four: Maxims and Interludes.
Part Five: On the Natural History of Morals.
Part Six: We Scholars.
Part Seven: Our Virtues.
Part Eight: Peoples and Fatherlands.
Part Nine: What is Noble?.
From High Mountains: Epode.
3.Critical Themes.
Introduction.
Reality, Truth, and Philosophical Prejudice.
Philosophical Prejudice.
1 The will to truth.
2 Faith in antithetical values.
3 Distinction between appearance and reality.
4 Atomism.
5 Teleological explanation.
6 Immediate certainty.
7 Causa Sui.
8 Reification.
Nietzsche's Anti-Realism.
God, Religion, and the Saint.
The question of God's existence.
Religious neurosis and the saint.
Beyond pessimism: the Übermensch and the eternal return.
Morality, Ressentiment, and the Will to Power.
Ethical naturalism.
A natural history of morality.
Ressentiment.
Will to power.
Appendix: Overview of Beyond Good and Evil.
Notes.
Glossary.
Bibliography and Suggested Reading.
Notes.
Index