E-book
Art History: Contemporary Perspectives on Method
ISBN: 978-1-4443-2472-3
184 pages
May 2010, Wiley-Blackwell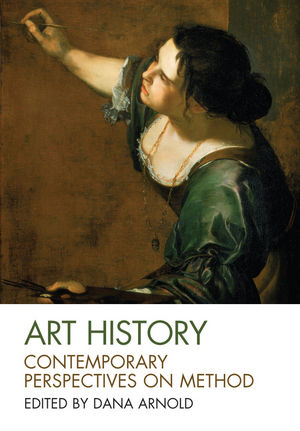 Art History: Contemporary Perspectives on Method
examines the various patterns and approaches to the discipline of art history exhibited across the scholarship of all periods over the last 30 years, resulting in a cross section of art history in all its complexities and a timely survey of its historiography.
Newly commissioned essays by a group of international scholars
Takes a trans-disciplinary approach to the history of Art History
Each essay presents original and incisive arguments
The essays combine to present a thought provoking re-evaluation of the methods of Art History
See More
1. Art history: Contemporary perspectives on method (
Dana Arnold, University of Southampton
).
2. Sexing the canvas: Calling on the medium (Nicholas Chare, University of Reading).
3. Phenomenology and interpretation beyond the ßesh (Amanda Boetzkes, University of Alberta, Canada).
4. Surveying contemporary art: Post-war, postmodern, and then what? (Dan Karlholm, Södertörn University, Stockholm, Sweden).
5. Michel Foucault and the point of painting (Catherine M. Soussloff, University of California).
6. Karl Mannheim and Alois Riegl: From art history to the sociology of culture (Jeremy Tanner, University College London).
7. Art Fiction (H. Perry Chapman, University of Delaware)
8. Dancing years, or writing as a way out (Adrian Rifkin, Goldsmiths College, London).
Index.
See More
Dana Arnold is Professor of Architectural History at the University of Southampton, UK. She is the author of the best-selling Art History: A Very Short Introduction (2004). Her other publications include Rural Urbanism: London Landscapes in the Early Nineteenth Century (2006) and Reading Architectural History (2002), and the co-edited volumes Biographies and Space (2007), Rethinking Architectural Historiography (2006), Architecture as Experience (2004), and Art and Thought (2003). She was editor of Art History from 1997 to 2002 and now edits the book series New Interventions in Art History and Companions to Art History, both published by Wiley-Blackwell.
See More
More in this series