E-book
Novel Characters: A Genealogy
ISBN: 978-1-4443-5155-2
208 pages
June 2011, Wiley-Blackwell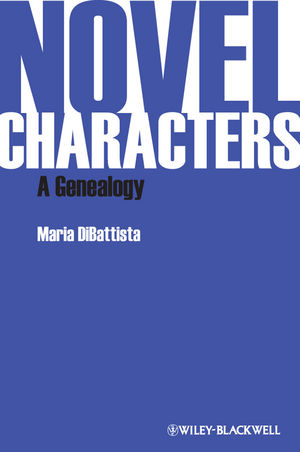 Novel Characters
offers a fascinating and in-depth history of the novelistic character from the "birth of the novel" in
Don Quixote
, through the great canonical works of the nineteenth and twentieth centuries, to the most influential international novels of the present day 
An original study which offers a unique approach to thinking about and discussing character
Makes extensive reference to both traditional and more recent and specialized academic studies of the novel
Provides a critical vocabulary for understanding how the novelistic conception of character has changed over time.
Examines a broad range of novels, cultures, and periods
Promotes discussion of how different cultures and times think about human identity, and how the concept of what a character is has changed over time
See More
Preface.
Acknowledgments.
1 Introduction: Novel Characters.
Where Do the Novel's Characters Come From?
Surprising Characters.
Novel Types.
I Wholes.
2 Originals.
Quixote: Or the Originality of Imitators.
Original Claims and Final Reckonings.
The English Original.
Conversations with an Original.
And Now for Our Heroines.
3 Individuals.
Persuasions.
Women of Character.
Aristocrats and Commoners.
The Incomparables.
II Fractions.
4 Selves/Identities.
Me and Mine.
Visualizing the Self.
All in All.
The Final Me.
Identities.
III Compounds.
5 Native Cosmopolitans.
Native Cosmopolitans.
Stereotypes and Mimic Men.
The New Man and the Native Cosmopolitan.
Index.
See More
Maria DiBattista is Professor of English and Comparative Literature at Princeton University; she has written extensively on modern literature, popular and pulp fiction, and film. Her books include First Love: The Affections of Modern Fiction (1991), Fast Talking Dames (2001), and Imagining Virginia Woolf: An Experiment in Critical Biography (2009).
See More