True to Our Roots: Fermenting a Business Revolution
ISBN: 978-1-57660-150-1
Hardcover
240 pages
November 2003
US $27.95

Add to Cart
This price is valid for United States. Change location to view local pricing and availability.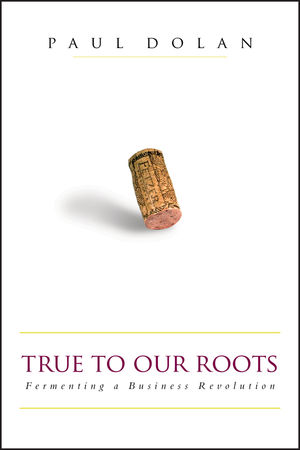 Other Available Formats:
E-book
Acknowledgments.
Preface.
Foreword
In this undated memoir, found after his death, Bernard "Barney" Fetzer describes finding and buying the run-down rural ranch where he ultimately founded Fetzer Vineyards.
Introduction.
Sustainability: Fetzer's Business Revolution
Fetzer has balanced economic success with environmental and social responsibility for more than ten years, winning innumerable awards for wine quality and sustainable business practices while growing the business 100 percent.
Chapter 1: Your Business Is Part of a Much Larger System
We are not alone, we are interconnected, and we can make a difference. This awareness opens up unlimited opportunities for transforming relationships with employees, suppliers, business partners, and other stakeholders.
Chapter 2: Your Company's Culture Is Determined by the Context You Create for It
With the right business context, sustainability is no longer a management concept or social philosophy, but a practical framework for concerted action by everyone throughout the organization.
Chapter 3: The Soul of a Business Is Found in the Hearts of Its People
Sustainable businesses must accomplish a transition from mere accountability—doing what's expected—to broader responsibility for maximizing profits in a way that heals the earth and supports human rights.
Chapter 4: True Power Is Living What You Know
Integrity is the root of sustainability. At Fetzer Vineyards, this awareness has driven everything from waste reduction and energy conservation to large-scale organic viticulture, worker housing programs, and "green" facility construction.
Chapter 5: You Can't Predict the Future, but You Can Create It
Fetzer creates its future from the future, by painting vivid pictures of new possibilities and managing its business "backward" from those pictures rather than forward from a present that's tied inexorably to the past.
Chapter 6: There Is a Way to Make an Idea's Time Come
Fetzer Vineyards has taken public stands on sustainable winegrowing, vineyard development, and zero waste. These stands have already begun changing the context for the California wine industry, by expanding people's understanding of what's possible.
Afterword: Grapes Into Wine
Making great wine is hard work—even when you've been doing it for decades. At the same time, growing premium wine grapes without synthetic chemicals is a choice that the entire industry could easily make.
Fetzer History and Future Development.
A Fetzer Vineyards Time Line Follow the company's progress from a small family operation to one of America's largest premium wine producers.
Fetzer Environmental Record Fetzer's efforts on behalf of the environment have been recognized locally, statewide, nationally, and internationally.
The Future of Fetzer: A Vision of 2005 How Fetzer has created the future from the future.
Resources.
Index.
List of Illustrations.