Active Investing: How to Manage Your Portfolio Like a Professional in Less than One Hour a Week, Revised Edition
ISBN: 978-1-74216-863-0
232 pages
December 2010, Wrightbooks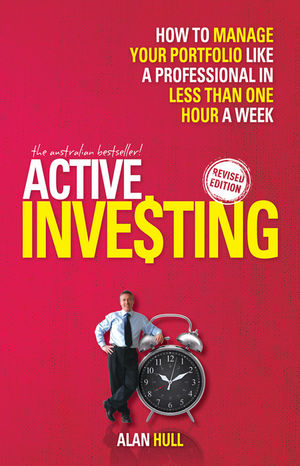 Why pay a financial adviser to manage your portfolio when
you can do it yourself -- all in less than one hour a week?
The first edition of Active Investing was an Australian bestseller and a must-have for all DIY share investors and traders. In this book, sharemarket expert Alan Hull provides all types of investors with simple but effective methods for keeping one step ahead of the market using low-risk, tried-and-tested techniques.
Fully revised and updated due to popular demand, this new edition will show you how to profit in all sharemarket conditions. You'll discover:
when to buy shares, when to hold them and when to keep your money in the bank

how to survive volatility and even profit in a falling market

how to sensibly use CFDs and protect your portfolio from market risk.
Manage your portfolio like a professional -- become an active investor!
See More
Acknowledgements.
About the author.
Preface.
1   The marketplace.
2   The evolution of the marketplace.
3   Trader or investor?
4   The investment business.
5   Fools, facts and factions.
6   Introducing dynamic analysis.
7   Let the hunt begin.
8   Separating the wheat from the chaff.
9   Buy, hold or sell? That is the question.
10 Managing the losses makes you profitable.
11 Factors that affect opinion.
12 How does it all work?
13 The downside -- short selling using CFDs.
14 The big picture.
Appendix A: MetaStock indicator formulas
Further reading
Index
See More
Alan Hull is a second generation share trader, mathematician, IT expert, teacher and funds manager. He is also a popular speaker on the seminar circuit, a regular on radio and TV, including Sky Business channel, and author of the popular Blue Chip Investing.
See More
Learn more about