My Dad's Got Mojo
ISBN: 978-1-74246-954-6
168 pages
January 2011, Wrightbooks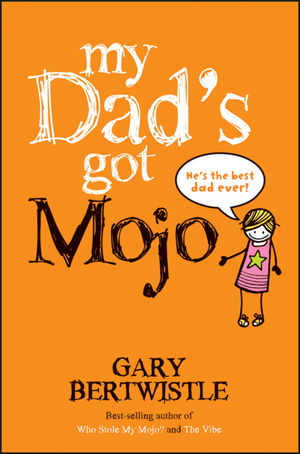 Want to be the best dad ever in the eyes of your kids?
It's easier than you think!
This inspiring, easy-to-read book from the best-selling author of Who Stole My Mojo? shows you how to set the right tone, example and environment for your kids to give them the very best introduction to life. That's the difference between being a good dad and being an outstanding dad - a dad with mojo.
My Dad's Got Mojo is the book for regular guys who want to raise happier, healthier and more creative kids. If you want to be the best dad you can be, start thinking differently, have fun, laugh and get your mojo going!
See More
About the author.
Introduction.
1. Being the best dad ever.
2. Putting first things first.
3. Understanding how your little one learns.
4. Keep your chin up.
5. That's not a face; unlocking the creative spirit.
6. Bringing out their best.
7. Final thoughts.
Further reading.
Index.
See More
Gary Bertwistle, Australia's most creative and innovative thinker, has helped numerous dads unlock their mojo and truly connect with their children. Gary is renowned for his simple and easygoing style, and passion in helping people to think differently about their life, family, business and mojo.
See More