Inorganic Chemistry: From Periodic Classification to Crystals
ISBN: 978-1-78630-254-0
274 pages
December 2017, Wiley-ISTE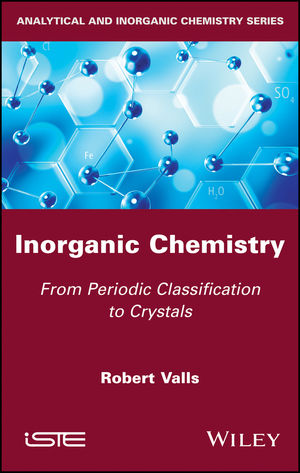 Using classification, diagrams and crystallography elements, we describe in this book the bonds in the crystals using the basic patterns. The use of various criteria such as ionicity character of the bonds, the use of hard sphere models, the Pauling rules and the spatial availability of ions all together make it possible to better understand the spatial organization of typical crystals. Through original representations, the structure and the nature of the bonds in binary crystals of MX- and MX2- types as well as the ternary crystals of the perovskite and spinel type are studied.
See More
1. Knowledge of the periodic classification.
2. Knowledge of metal crystals.
3. Knowledge of ionic crystals
See More
More in this series