Uncertainty Theories and Multisensor Data Fusion
ISBN: 978-1-84821-354-8
288 pages
June 2014, Wiley-ISTE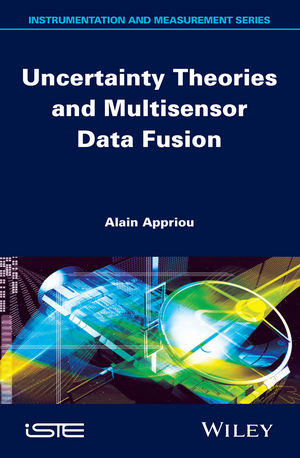 Addressing recent challenges and developments in this growing field, Multisensor Data Fusion Uncertainty Theory first discusses basic questions such as: Why and when is multiple sensor fusion necessary? How can the available measurements be characterized in such a case? What is the purpose and the specificity of information fusion processing in multiple sensor systems? Considering the different uncertainty formalisms, a set of coherent operators corresponding to the different steps of a complete fusion process is then developed, in order to meet the requirements identified in the first part of the book.
See More
1. Multisensor Data Fusion.
2. Reference Formalisms.
3. Set Management and Information Propagation.
4. Managing the Reliability of Information.
5. Combination of Sources.
6. Data Modeling.
7. Classification: Decision-making and Exploitation of the Diversity of Information Sources.
8. Spatial Dimension: Data Association.
9. Temporal Dimension: Tracking.
See More
More in this series