Options: An Introduction, 2nd Edition
ISBN: 978-1-878975-36-2
372 pages
May 1995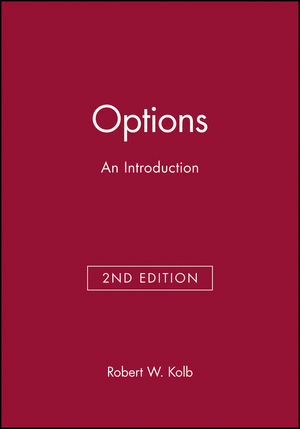 Options: An Introduction is a completely revised edition which not only provides the same comprehensive introduction as the first edition, but also includes expanded treatment of option strategies, complete treatment of option sensitivities (DELTA, etc.) thorough treatment of European and American options in two separate chapters, and expanded treatment of options on futures, foreign currency options, and options on stock indexes. As with the first edition, the text comes with OPTION! software.
See More
1. The Options Market.
2. Option Payoffs and Option Strategies.
3. Bounds on Option Prices.
4. European Option Pricing.
5. Option Sensitivities and Option Hedging.
6. American Option Pricing.
7. Options on Stock Indexes, Foreign Currency, and Futures.
8. The Options Approach to Corporate Securities.
OPTION! Installation and Quick Start Exercises for OPTION!.
Index.
Appendix.
See More
A Comprehensive introduction to the options market
Appendix OPTION! software is self-contained and does not need to be used with spreadsheet, works on almost any IBM PC or compatible
An Instructor's Manual is available to adopters.
See More