To Redeem a Nation: A History and Anthology of the Civil Rights Movement
ISBN: 978-1-881089-20-9
320 pages
August 1993, Wiley-Blackwell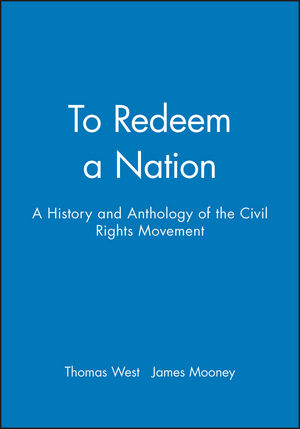 The struggle for civil rights was one of the most powerful movements in American history. This outstanding reader is rich in reminiscences and other primary sources, with 64 selections in all. The materials are grouped and presented so as to explain the logic, the strategies, and the conflicts within a movement that has recast much of the nation's mind and culture.
See More
Introduction: A History of the Civil Rights Movement.
Part I: Precursors.
Part II: Integration.
Part III: Nonviolence.
Part IV: Liberals.
Part V: Power.
Suggested Readings.
See More
The late James Mooney was a professor of History at American University.
See More