Investing in the New Economy
ISBN: 978-1-883249-98-4
152 pages
June 2001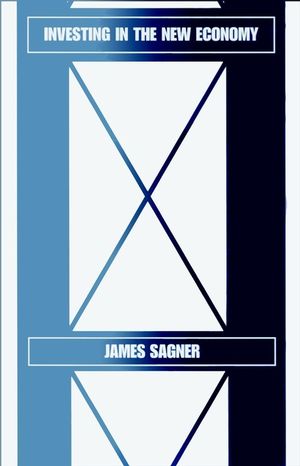 Investors depending on obsolete, "old economy" strategies are often unprepared for the challenges of today's eCommerce, quarterly results-driven environment. Investing in the New Economy is an essential guide for anyone holding or considering investing in stocks, as it shows why old economy practices will not work and why conceptions of rational stock market analysis must be altered. Author James Sagner demonstrates how to use updated techniques and methods to analyze stock market theories, determine winners and losers, and compile a lifetime portfolio built for optimum success.
See More
About the Author.

Preface.

PART I: WHY THE FINANCIAL RESULTS DON'T MATTER.

Principles and Delusions of Stock Market Theories.

What Financial Statements Reveal and What They Conceal.

Why the Reported Numbers Don't Matter.

The Enigma of the Business Enterprise.

Why the E-Commerce, New Economy Changes Everything.

PART II: THE WINNERS AND THE LOSERS.

The Big Winners.

The Moderate Winners.

The Losers.

PART III: A PORTFOLIO FOR A LIFETIME.

The Asset Segment Approach to Investing.

Appendix 1: Strategies of Successful Investment Managers.

Appendix 2: Sources of Investment Data.

Index.
See More
James Sagner is Managing Principal of Sagner/Marks, a treasury consulting firm in White Plains, NY. Prior to forming Sagner/Marks in 1992, Mr. Sagner was with the First National Bank of Chicago (now Bank One). He has managed 250 large financial studies for organizations worldwide. His clients have included leading insurance companies and service organizations. He is the author of Cashflow Reengineering (1997) and Financial and Process Metrics for the New Economy (2001). He is a faculty member in the executive education program at the University of North Carolina and the author of over 40 papers and articles that have appeared in publications such as AFP Exchange, Corporate Cashflow, and various other journals. He has a BS (Accounting), MBA, and Ph.D. (Business and Economics). Mr. Sagner, who was honored as a Rockefeller Fellow and a Beta Gamma Sigma, is a CCM and a CPCM.
See More
More in this series