Spinal Cord Injury in the Child and Young Adult
ISBN: 978-1-909962-34-7
314 pages
January 2015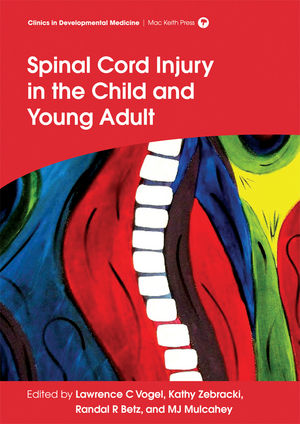 As compared to adult-onset spinal cord injury (SCI), individuals with childhood-onset SCI are unique in several ways. First, as a result of their younger age at injury and longer lifespan, individuals with pediatric-onset SCI are particularly susceptible to long-term complications related to a sedentary lifestyle, such as cardiovascular disease, and overuse syndromes, such as upper extremity pain. Second, they experience complications, such as scoliosis and hip dysplasia, which may affect them both during childhood and as adults.

Persons with pediatric-onset SCI also have unique developmental needs. They experience the typical ongoing challenges of each developmental stage (e.g., childhood, adolescence) as well as changes owing to their SCI. Finally, individuals with pediatric-onset SCI face health system discontinuities, such as the transition from pediatric medical care to adult care and the transition from parent-controlled health care to self-management. This book is intended for clinicians of all disciplines who may only occasionally care for youth with SCI to those who specialize in SCI as well as clinical and basic researchers in the SCI field. Topics covered include new developments in pediatric SCI research, current standards for optimal care, areas lacking scientific evidence, and recommendations for clinical practice and future research.
See More
Preface
Section 1: Overview (Section Editor: Zebracki)
Life with a SCI: A personal reflection
Epidemiology
Life care planning
Assessment of SCI
Section 2: Early Management of the SCI (Betz)
Pathophysiology of Pediatric SCI
Acute Management
Principles of Treatment of Spine Stability in Children with SCI
Section 3:Unique Issues in Pediatric SCI (Vogel)
Non-Traumatic SCI
High Cervical Injuries
Dual Diagnoses: TBI
Section 4: Medical Management (Vogel)
Neurogenic Bladder and Bowel: Assessment, Management and Outcomes
Spasticity
Autonomic Dysfunction
Medical Complications and Management
Skin Integrity
Metabolic Complications and Nutrition
Pain: Overview, Assessment and Treatment
Section 5: Neuro-musculoskeletal management (Betz)
Orthopaedic complications
Neuromuscular Scoliosis: Overview, Management and Outcome
Upper Extremity Function
Section 6: Physical Rehabilitation (Mulcahey)
Rehabilitation
Mobility for Children with SCI
Section 7: Psychosocial (Zebracki)
Education and Vocation
Emotional Impact and Functioning
Long-Term Outcomes
Recreation and Leisure Time
Section 8: Research Priorities and Future Directions (Mulcahey)
Biological interventions/ clinical trials
Neurological Recovery and Restorative Rehabilitation
Advances in imaging
See More
Lawrence C Vogel, MD is Medical Director of the Spinal Cord Injury Program at Shriners Hospitals for Children, Chicago and Professor of Pediatrics at Rush Medical College, Chicago. He is board-certified in Pediatrics and Spinal Cord Injury Medicine. Dr. Vogel is past president of the American Spinal Injury Association and American Paraplegia Society and Chairman of the Consortium for Spinal Cord Medicine steering committee.
Kathy Zebracki, Ph.D. is Director of Psychology at Shriners Hospitals for Children, Chicago and Affiliate Assistant Professor of Psychology at Loyola University Chicago. She is the Chair of the Pediatrics Committee of the American Spinal Injury Association.
Randal Betz, M.D. served as the Medical Director of the Spinal Cord Injury Program at Shriners Hospitals for Children, Philadelphia from 1983 to 2014. He is Professor of Orthopaedic Surgery and Sports Medicine at Temple University School of Medicine. He is currently a pediatric spine surgeon working at the Institute for Scoliosis and Spine in Princeton NJ.
M.J. Mulcahey, Ph.D., OTR/L is a Professor of Occupational Therapy at Thomas Jefferson University and on the Scientific Staff of the Shriners Hospitals for Children, Philadelphia. Dr. Mulcahey has worked in the field of pediatric SCI for more than 20 years.
See More
More in this series