Industrielle Organische Chemie, Sechste, vollständig überarbeitete Auflage
ISBN: 978-3-527-31540-6
552 pages
March 2007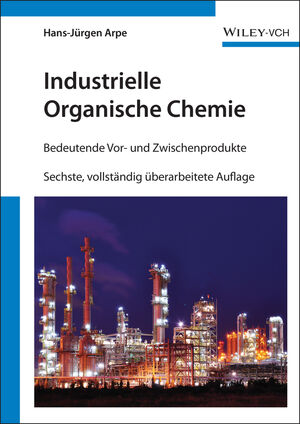 This excellent standard work is now in its sixth, completely revised edition. It remains the undisputed definitive source for technological and economic information on the most important primary and intermediary products in the chemicals industry. An optimal didactic presentation is guaranteed by way of a margin containing the most important facts and statistical data as well as fold-out process charts, which interconnect with the products treated in the individual chapters. The fact that this work has been translated into ten languages as well as the six German and four English editions testify to the global interest in this book.
This edition has been extended to include current production data on the most important industrial markets as well as carefully selected references to general and secondary literature.

See More
Born in Raisdorf near Kiel, Hans-Jürgen Arpe studied chemistry at the Christian-Albrechts-University in Kiel. Following his doctorate under Prof R. Grewe he worked at the Koninklijke/Shell Laboratory in Amsterdam and at Shell basic research in Schloss Birlinghoven near Bonn. Alongside heading the department for aliphatic intermediary products at Hoechst in Frankfurt, he was honorary professor at the Friedrich-Alexander University Erlangen. Between 1987 and 1992 he was head of the scientific library at Hoechst.
See More