Handbook of Pharmaceutical Natural Products
ISBN: 978-3-527-32148-3
Hardcover
946 pages
April 2010
US $450.00

Add to Cart
This price is valid for United States. Change location to view local pricing and availability.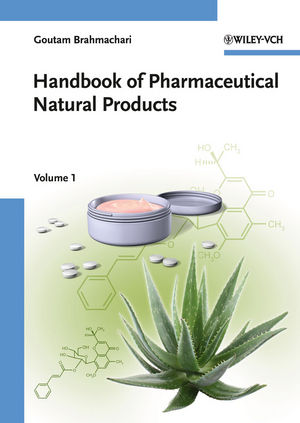 June 14, 2010
Handbook of Pharmaceutical Natural Products
Connect with Wiley Publicity
Wiley-VCH is pleased to announce the publication of a unique collection of natural product structures (June 2010). The Handbook of Pharmaceutical Natural Products covers more than 1000 of the most important natural compounds from herbs, trees, microbes, and animals, with regard to their pharmaceutical potential.
Natural products is the collective term for drug-like molecules produced by plants, animals and microbes as protectants or signaling factors. These often complex molecules have yielded some of the most powerful human drugs, including penicillin antibiotics and taxol anticancer drugs.
The Handbook of Pharmaceutical Natural Products contains essential knowledge for this rapidly expanding field. Natural products are now taking centre stage in the drug discovery effort, since novel methods to screen and synthesize them have finally allowed them to enter the pharmaceutical R&D pipeline. All major pharmaceutical companies have recently set up programs to tap this reservoir of novel drugs.
This handy desktop reference is clearly structured, with single page articles, and classification tables in the appendix. It is easy to use and provides quick and reliable information for the researcher as well for the scholar or student. In a classical alphabetical dictionary format, the Handbook of Pharmaceutical Natural Products provides, for each compound or compound class, a basic chemical characterization, followed by a description of the biological source and a discussion of pharmaceutical potential as lead molecules for new drugs. The latter includes documented uses in Asian traditional medicine.
The Handbook of Pharmaceutical Natural Products will be an essential volume for Pharmaceutical Chemists, Pharmacologists, Natural Products Chemists, Organic Chemists, and for the Pharmaceutical Industry.