Calixarenes and Resorcinarenes
ISBN: 978-3-527-32263-3
Hardcover
324 pages
March 2009
US $215.00

Add to Cart
This price is valid for United States. Change location to view local pricing and availability.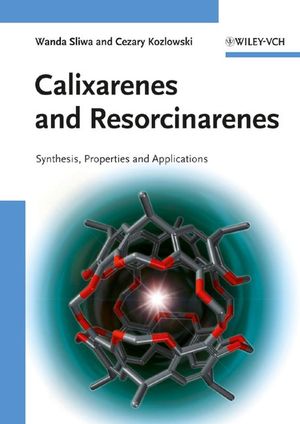 Wanda Sliwa graduated from Wroclaw University of Technology, Poland, where she received her MSc and PhD, and began work as an assistant professor, before becoming an associate professor. After a year of research at Université Paul Sabatier ŕ Toulouse, France, she moved to Jan Dlugosz University of Czestochowa, Poland, where she has been Professor of Chemistry since 1990, as well as being a vice-rector, head of the Organic Chemistry Department and director of the Institute of Chemistry. She has one book and 14 monographs, around 300 papers and ten patents to her name, and has received several awards for scientific and pedagogical achievements. Professor Sliwa's research concerns azaaromatic compounds and supramolecular chemistry.

Cezary Kozlowski received his MSc from Jan Dlugosz University (former Pedagogical University) of Czestochowa in 1993, and subsequently worked at the Technical University of Czestochowa in the Chemistry Department as a research and teaching assistant until 2000, when he earned his PhD. Since 2001 he has been working at Jan Dlugosz University of Czestochowa in the Institute of Chemistry and Environmental Protection. He has published 30 papers in refereed journals, 50 communications to scientific meetings and co-authored a book. Dr Kozlowski's research interests focus on the application of macrocyclic ligands as carriers for transport across liquid membranes for the recovery of metal ions from waste water.