E-book
A Random Walk Through Fractal Dimensions, 2nd Edition
ISBN: 978-3-527-61598-8
452 pages
July 2008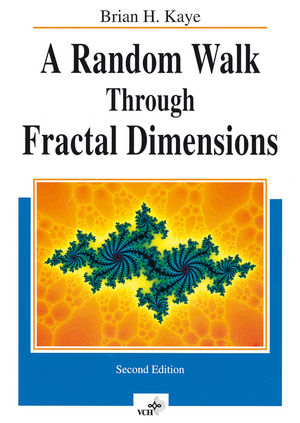 Fractal geometry is revolutionizing the descriptive mathematics of applied materials systems. Rather than presenting a mathematical treatise, Brian Kaye demonstrates the power of fractal geometry in describing materials ranging from Swiss cheese to pyrolytic graphite. Written from a practical point of view, the author assiduously avoids the use of equations while introducing the reader to numerous interesting and challenging problems in subject areas ranging from geography to fine particle science. The second edition of this successful book provides up-to-date literature coverage of the use of fractal geometry in all areas of science.
From reviews of the first edition:
"...no stone is left unturned in the quest for applications of fractal geometry to fine particle problems....This book should provide hours of enjoyable reading to those wishing to become acquainted with the ideas of fractal geometry as applied to practical materials problems." MRS Bulletin
See More
A Starting Point for the Randomwalk.
What Use are Fractals?
Delinquent Coins and Staggering Drunks.
Fractal Systems Generated by Randomwalks in Two-Dimensional Space.
Vanishing Carpets, Fractal Felts and Dendritic Capture Trees.
An Exploration of the Physical Significance of Fractal Structures in Three-Dimensional Space.
Fractal Fingers and Floods.
Fracture, Fragments and Fractals.
Signposts to More Rambling Explorations of Fractal Space.
See More