Textbook
Strategic Market Management, 9th Edition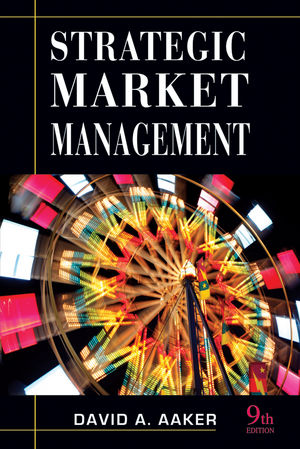 Developing and implementing strategies today is very different than only a few decades ago; nearly all firms today operate in dynamic markets.  Completely revised and updated, Aaker's best-selling book,
Strategic Market Management
, helps managers identify, implement, prioritize, and adapt market-driven business strategies that will enjoy sustainable advantage in dynamic markets that are increasingly complex and cluttered.  The intent is to provide decision makers with concepts, methods, and procedures by which they can improve the quality of their strategic decision making and developing growth strategies.
The new 9th Edition supplies students in strategic marketing, policy, planning, and entrepreneur courses with the critical knowledge and skills—strategic analysis, innovation, getting control of the multiple business units, and knowing how to develop sustainable advantage.


Available Versions