Textbook
Fonética y fonología españolas, 4th Edition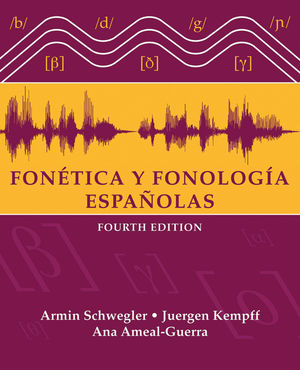 With 21 revised and updated chapters,
Fonética y fonología, 4th Edition
continues with three principal aims that characterized its successful previous editions. First, it provides an unparalleled introduction to phonetics and phonology. Second, the text allows students, native English speakers, to acquire semi-native pronunciation. Third, it offers to students their first introduction to dialectic phonetic variations of Latin American Spanish and peninsular Spanish.  Adding new co-author, Ana Ameal-Guerra, a native of Galicia, Spain, amplifies various sections about peninsular dialects and other varieties in the Spanish speaking world.


Available Versions