Textbook
Modeling and Designing Accounting Systems: Using Access to Build a Database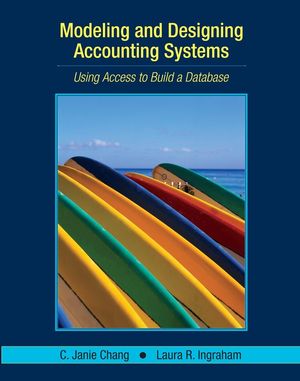 Modeling and Designing Accounting Systems: Using Access to Develop a Database
provides both a
conceptual
and practical
approach to Accounting Information System data modeling and database design. 
Written as a supplement, the text begins with simple, easy to understand examples of data modeling using the resource-event-agent (REA) approach to model business processes.  The text then provides step-by-step instructions explaining how to convert REA diagrams into database structures.  Hands-on exercises are subsequently used to help students become familiar with using Microsoft Access to implement a database.
In the final three chapters of the text, students model and design a portion of the accounting information system for a single company, Tragg's Custom Surfboards,  using the REA approach.
Available Versions