Textbook
Risks, Controls, and Security: Concepts and Applications, 1st Edition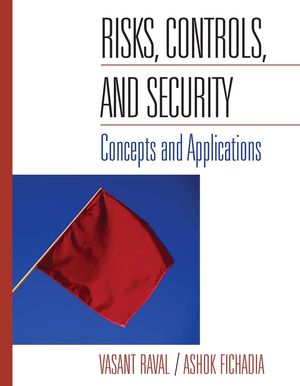 RISKS, CONTROLS AND SECURITY: Concepts and Applications, a new text authored by Vasant Raval and Ashok Fichadia, is a book designed to advance understanding of control and security issues. With this text, students can advance their basic systems controls and security awareness into a clear and current comprehension of concepts, issues, and answers in information security for today's networked world.  Each area discussed takes students from concepts to applications, while keeping real world issues and challenges at the forefront.
Throughout the book, several pedagogical features, including discussion questions, short exercises, and cases, give students the opportunity to solve real-world problem scenarios and help them become familiar with the most current challenges in protecting information assets.
The book is appropriate for advanced undergraduate level and introductory graduate level courses in Accounting, Accounting Information Systems, Management / Computer Information Systems and Computer Science.
Available Versions