Textbook
Visualizing Environmental Science, 2nd Edition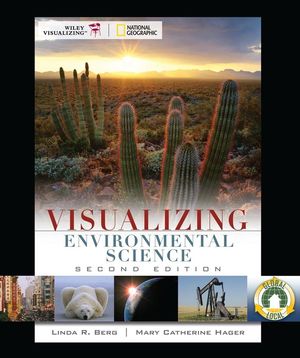 The first edition of Visualizing Environmental Science offered students a valuable opportunity to identify and connect the central issues of environmental science through a visual approach. This second edition remains true to that vision, but the visuals have been refined and expanded using insights from research on student learning.
Visualizing Environmental Science
2e is designed to help
students acquire the skills they need to become better learners. 
Created in collaboration with the National Geographic Society and our Wiley Visualizing  Consulting Editor, Professor Jan Plass of New York University,
Visualizing Environmental Science
2e integrates rich visuals and media with text to direct student's attention to important information. This approach reduces the cognitive load of complex processes, organizes related pieces of information, and integrates information into clear representations. Beautifully illustrated,
Visualizing Environmental Science
2e shows your students what the discipline is all about—its main concepts and applications—while also instilling an appreciation and excitement about the richness of the subject.
Looking for a more cost-effective way to purchase this text? Check out www.wiley.com/college.wileyflex to learn more!
Available Versions