Textbook
Management Science in Practice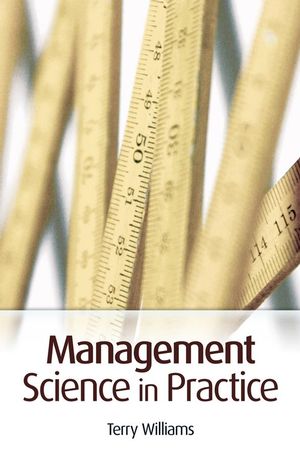 Written for students studying management science / operational research,
Management Science in Practice
takes a fundamental look at what management science is and how it can be practiced in today's management environment.  In doing so, it:
Provides an underlying philosophy of how organisations operate and how analysts interact with organisations
Describes the analysis toolbox used by Management Science professionals
Covers multi-methodology, problem structuring techniques and analysis techniques
Offers guidance about the practicalities of real-life consulting and focuses on the key practical skills needed
Table of Contents
About This Book.
Part I: Management Science.
1 What Is Management Science?
2 Management Science Interventions.
Part II: Modelling Techniques.
3 Problem Structuring Methods.
4 Multi-Methodology.
5 Management Science Methods.
Part III: Practical Skills.
6 The Proposal Stage.
7 Data.
8 Appropriate Modelling.
9 Creativity.
10 Ancillary Practical Skills.
Part IV: Practice.
11 What Makes for Successful OR?
12 Ethics.
13 Reflective Practice.
The Final Note: The Future.
References.
Index.
Author Information
Terry Williams is Professor of Management at Southampton University. He has over 25 years experience in the Management Science/Operational Research field. He is a frequent conference speaker, and has published widely in many academic and professional journals and books.
Available Versions