Textbook
The Business Marketing Course: Managing in Complex Networks, 2nd Edition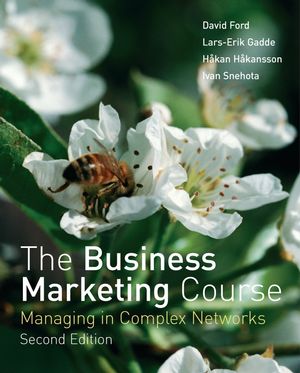 The new edition of this widely used business marketing text has been completely revised and rewritten.
The Business Marketing Course
provides a comprehensive insight into business marketing in a compact and accessible format that provides the ideal foundation for courses on business or industrial marketing.
The new edition concentrates on the reality facing business marketers operating in complex and dynamic business networks. The book provides a structured approach to both technology and the development of the marketer's offerings as well as an expanded guide on how to analyse business networks and customers and how to develop marketing strategy.
The book is essential reading for students who are studying business markets. It is also an excellent guide for all managers who would like a clearer understanding of the complexity networks in which they operate.
Available Versions