Textbook
Mainstreaming Corporate Responsibility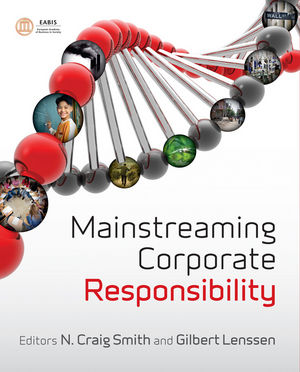 As managers find that they must grapple with increasingly complex social and environmental problems as an integral part of business strategy and operations, they require different knowledge, skills and competencies than in the past.
Mainstreaming Corporate Responsibility
pioneers a way for business schools to equip future business leaders and managers to meet these challenges. Based upon a curriculum development project run by the INSEAD Social Innovation Centre, London Business School and EABIS, this book is a collection of texts and cases for use in courses across the business disciplines as well as courses on Corporate Responsibility.
Watch the Editor of
Mainstreaming Corporate Responsibility:
http://tv.insead.edu/video/Most+Recent/100/5253
Watch two of the chapter authors:
http://knowledge.insead.edu/video/index.cfm?vid=313
Available Versions